Private or organised day trips in crystal clear water
A day boat trip to crown your holiday
Step on board to discover the Amalfi Coast or the magnificent islands in the Gulf of Naples.
A private or organised experience for an unforgettable holiday.
Discover hidden gems and crystal clear water that can only be reached by sea.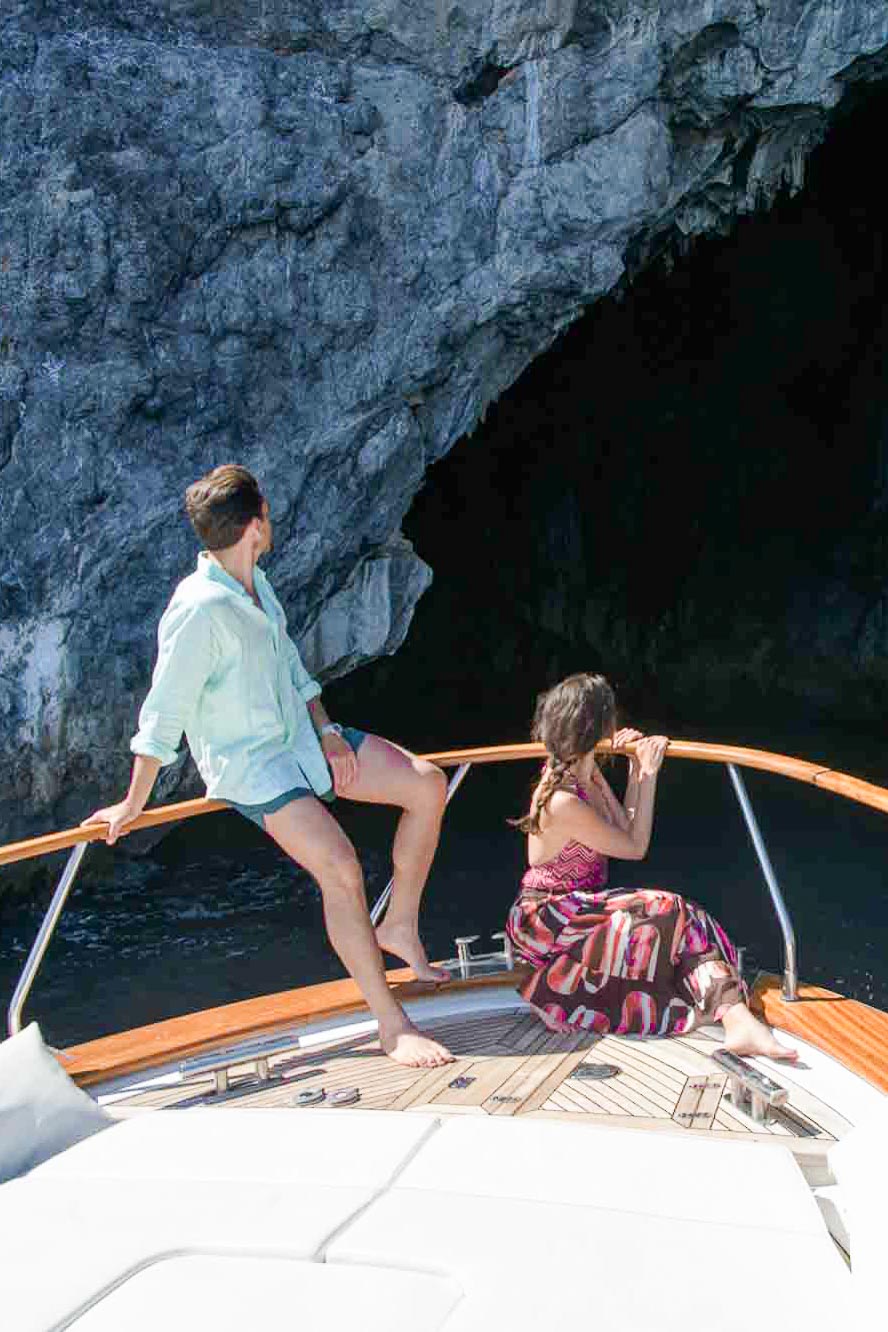 BOAT TRIPS
Private trip
Just choose the places you want to visit by boat and we'll organise your trip.
Step aboard to discover the Amalfi Coast, to enjoy a private experience that will make your holiday unforgettable.
If you don't already know the Amalfi Coast and the surrounding area, we can help you plan your trip.
BOAT TRIPS
Organised trip
DISCOVER THE ISLAND OF CAPRI

The Island of Capri is a living fairy tale. Wild nature and spectacular views captivate the eyes of its visitors.
The group boat trip to Capri will take you on a journey of discovery to the most famous scenic spots of the island, to relish the beauty of the small coves and crystal clear water where you can stop for a swim.
DISCOVERING THE AMALFI COAST
An unforgettable day discovering the magnificent Amalfi Coast, custodian of small natural gems, caves, gorges and recesses naturally hewn out of the rock, many of which are still unexplored. The colours in the caves vary from cobal blue to turquoise and
emerald.
Striking and magnificent cliffs fall into the sea, creating oases of crystalline beauty between the rock walls.
Discover Capri and the Amalfi Coast with our organised tours.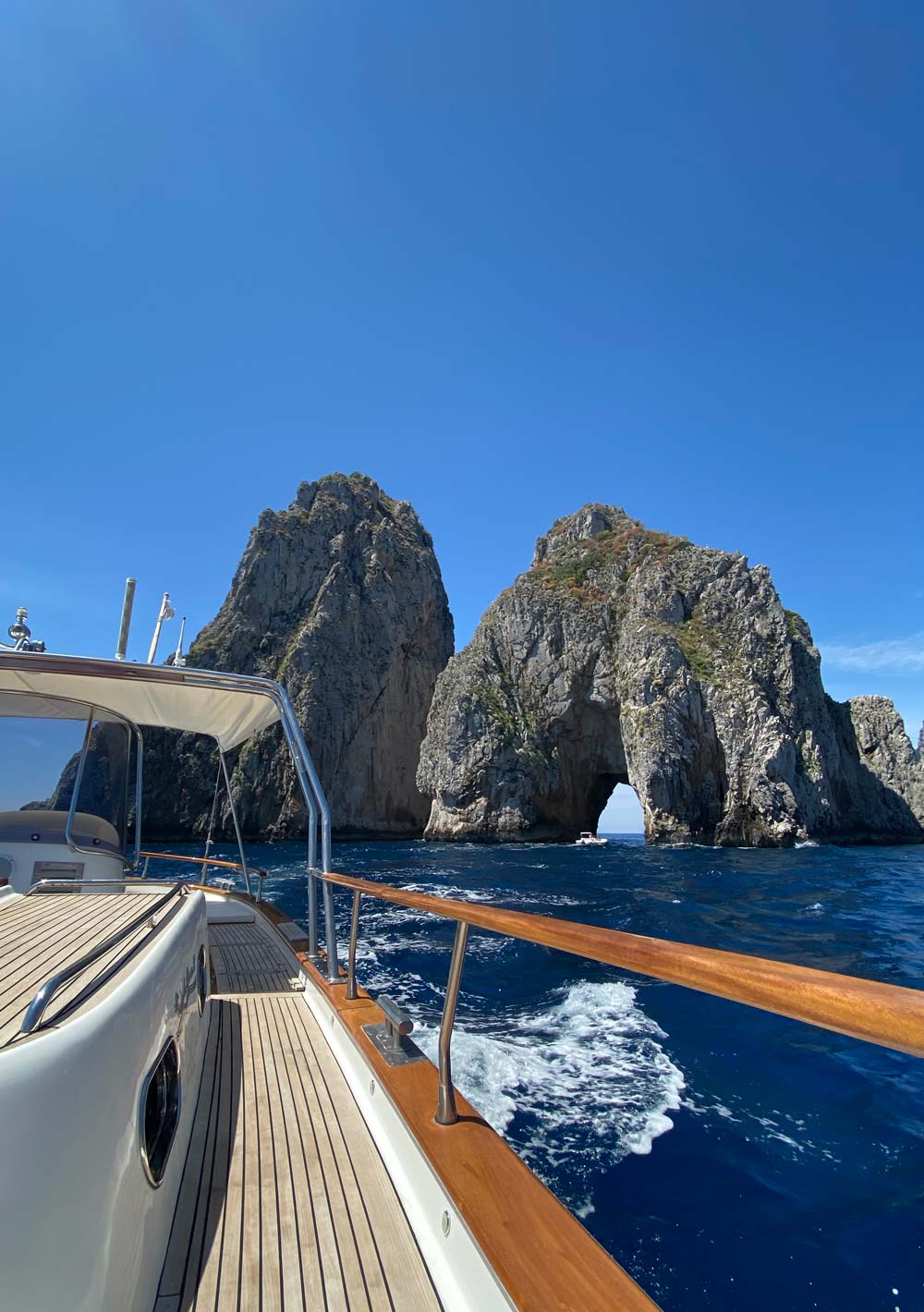 A MAGICAL ITALIAN EXPERIENCE
Discover the Plaghia Charter fleet
Our way of making you love the Mediterranean.